Academics
B.Tech (Robotics and Automation)
B Tech (Robotics and Automation)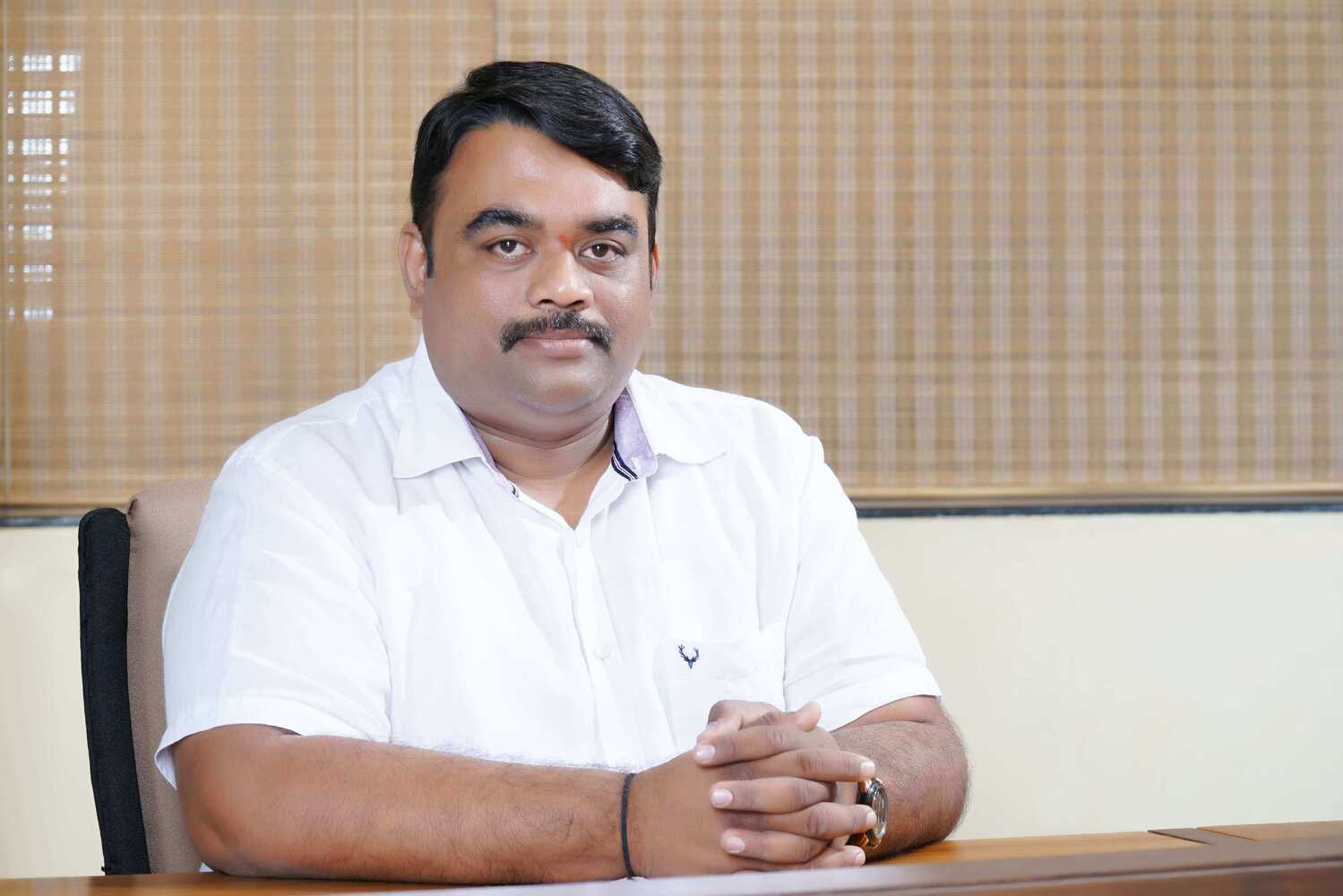 Dr. Arunkumar Bongale
B.Tech.(ME), M.Tech. (CIM), Ph.D., Associate Professor,
Program In-charge of Robotic and Automation program
Overview
In the past few decades, a fourth industrial revolution has emerged, known as Industry 4.0. Industry 4 takes the emphasis on digital technology to a whole new level with the help of interconnectivity through the Internet of Things (IoT), access to real-time data, and the introduction of cyber-physical systems. It connects the physical system with digital, and allows for better collaboration and access across departments, partners, vendors, product, and people. Industry 4 empowers business owners to better control and understand every aspect of their operation, and allows them to leverage instant data to boost productivity, improve processes, and drive growth.
Robotics and automation are considered as one of the integral and significant parts of Industry 4.0. In the current era, automated machines like robots have turned out to be extremely beneficial for various sectors - starting from assisting humans around the house to industrial applications like assembling and packing products and helping doctors in performing complex surgeries. This new development has opened a door for enormous opportunities for the skilled and trained professionals.
The B.Tech program in Robotics and Automation at SIT is designed to equip the students with the right set of skills required for the Industry 4.0. With a B.Tech degree in Robotics and automation, and will acquire the multidisciplinary skills which is the demand of today's corporate and business world.
---
Institute and Departmental Brochures.
---
Uniqueness of programme
Industry Connect:

Guest Lectures from Industry Experts
Industrial Visits
Industry Sponsored Projects

Complete One Semester (6 Months) Compulsory Internship at a renowned Robotics and Automation Industry.
Semester Exchange Programs: Opportunity to study at a foreign university offering expertise in robotics and automation.
Industry Sponsored Labs: Hands on experience in the industry sponsored labs, with industrial grade equipment and facilities.
Opportunity to get Associated with international and national professional bodies such as All India Council for Robotics and Automation (AICRA), IEEE Robotics and Automation Society etc.
Multidisciplinary specialization courses from 3rd year onwards - Artificial Intelligence and Machine Learning (AI&ML), Smart Manufacturing and Industry 4.0, Mechatronics and Internet of Things (IoT), E-Vehicles and Autonomous Technology etc.
Students Clubs and Student Chapters - Opportunity to participate in National and International Robotics competitions.
Research and Development: Opportunity to get research funding for the student research projects.
---
International Collaboration: (MoUs for International collaborations)
Ingolstadt University,Germany
Indiana University Purdue University, Indianapolis,U.S.A
Nanyang Technological University,Singapore
Leibniz University,Germany
Berlin School of Law andEconomics
Telecom Ecole De Management,Paris
University of Adelaide,Australia
University of Malta,Malta
King Mongkut's University,Thailand
University of Malaya,Malaysia
Ritsumeikan University,Japan
Hanyang University, SouthKorea
Western University,Canada
RUDN University,Russia
---
Industrial Collaborations: (MoUs)
Tech Mahindra Makers lab
KPIT
Glass Academy
Netcracker Corporation
MINDA Corporation

---
Scope of employment
Industries dealing with Process Control going to next echelon of information intensive smart control
Organizations in the business of robotics, automation and Embedded systems
Organizations dealing with AI applications to the engineering systems
Research Organizations working with focus on creating Industry 4 systems
Digital Supply Chain- interfacing with R&D, Presales, manufacturing, marketing, Sales and Logistics
Software Technology Platforms of Cloud, Big Data, IoT, Data Analytics, Smart Devices etc.
Healthcare, agriculture, Food Industry, Manufacturing and Defence.
---
Potential Recruiters
Ernst & Young
Genpact
Capgemini
Kelly Services
TCS (Tata Consultancy Services)
L&T
Infosys, HCL Technologies and other software companies
---
Intake for Robotics and Automation:
B.Tech: 60

---
Eligibility
Passed 10+2 examination with Physics and Mathematics as compulsory subjects along with one of the Chemistry /Biotechnology / Biology / Technical Vocational subjects.
Obtained at least 45% marks (40% in case of candidate belonging to reserved category) in the above subjects taken together.
Good scores in any one of the following entrance exams: SIT Engineering Entrance Exam (SIT EEE) or JEE (Main) or Any State Government Engineering Entrance Examination.
---
Intake for Robotics and Automation:
B.Tech: 60

Programme/ Course Structure
Recent Activities