Academics
B.Tech (Mechanical Engineering)
B.Tech (Mechanical Engineering)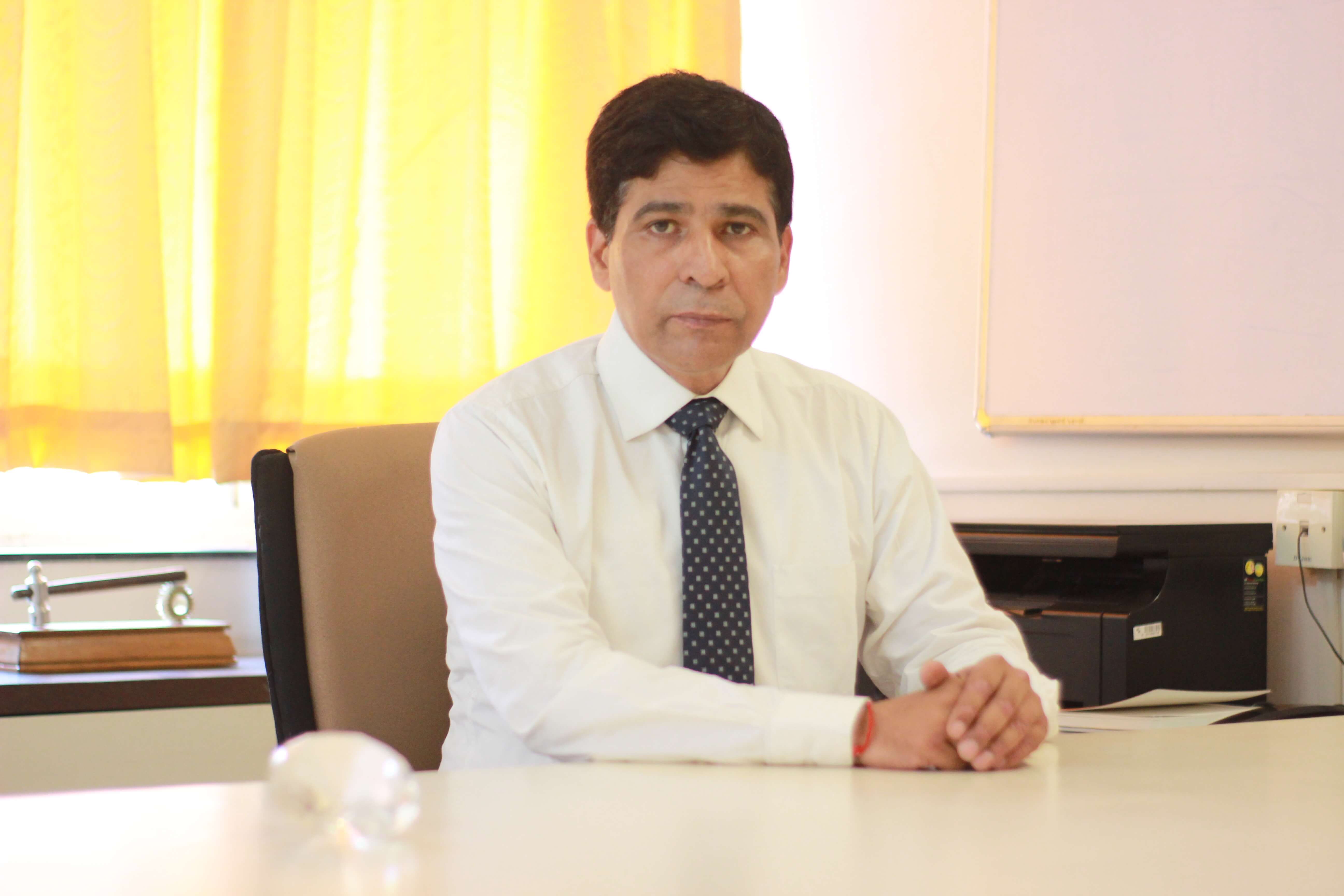 Colonel (Dr) Anand Pandey -
Professor and Head, Mechanical Engineering Department
Overview
Mechanical Engineering Department has more than twenty highly qualified teaching faculty with specializations in Design, Thermal, Manufacturing and CAD/CAM. Their research areas include computational fluid dynamics, e-mobility, industry 4.0, 3D printing, advanced composite materials, optimization, lean manufacturing, HVAC systems and more. The department has fully equipped laboratories like I.C. Engines lab, Strength of Materials lab, Theory of Machines lab, CAD lab, Refrigeration / Air Conditioning lab, Heat Transfer lab, Automobile Engineering lab, workshop and others.
Along with the core degree, the Department of Mechanical Engineering also offers the following additional honours in line with the industry's latest trends.
Automobile Engineering

CAD/CAM

Design of Heat Exchangers

Mechatronics and Manufacturing Automation (Industry 4.0)
Minor Specialisation (Offered by)
Artificial Intelligence and Machine learning (CS &IT)

Data Science (CS &IT)

Internet of things (CS &IT)

Smart Cities and Urban Analytics (Civil)

Embedded Systems (E&TC)
Highlights of the department:
Industry-led Flexi courses

Global Immersion program with renowned foreign universities

Opportunity to acquire a diploma in business management from SIBM

Department-organized tech fests and hackathons

Mentor-Mentee system to facilitate the progress of the students

Academic Curricula benchmarked with International Universities

Industry-visits, guest lectures, seminars, and workshops by eminent researchers and industry practitioners

Six months industry internship

Tinker lab to inculcate creativity

Active student clubs and bodies

Project-based Learning

Multi-cultural and vibrant teaching environment
Department Laboratories:
E-mobility research lab with equipment like electric car battery/ cell test rigs and electric car motor testing dynamometer worth 70 lakhs.

Engine research lab with CRDI dynamometers, fuel characterization and emission testers worth 40 lakhs.

Advanced manufacturing research lab with a vertical machining center, 3D printers, 3D scanners, laser cutting machines, industrial robot, and industry 4.0 setup with IoT worth 2 crores.
Intake
B Tech Mechanical Engineering Program : 60
Lateral Entry: 12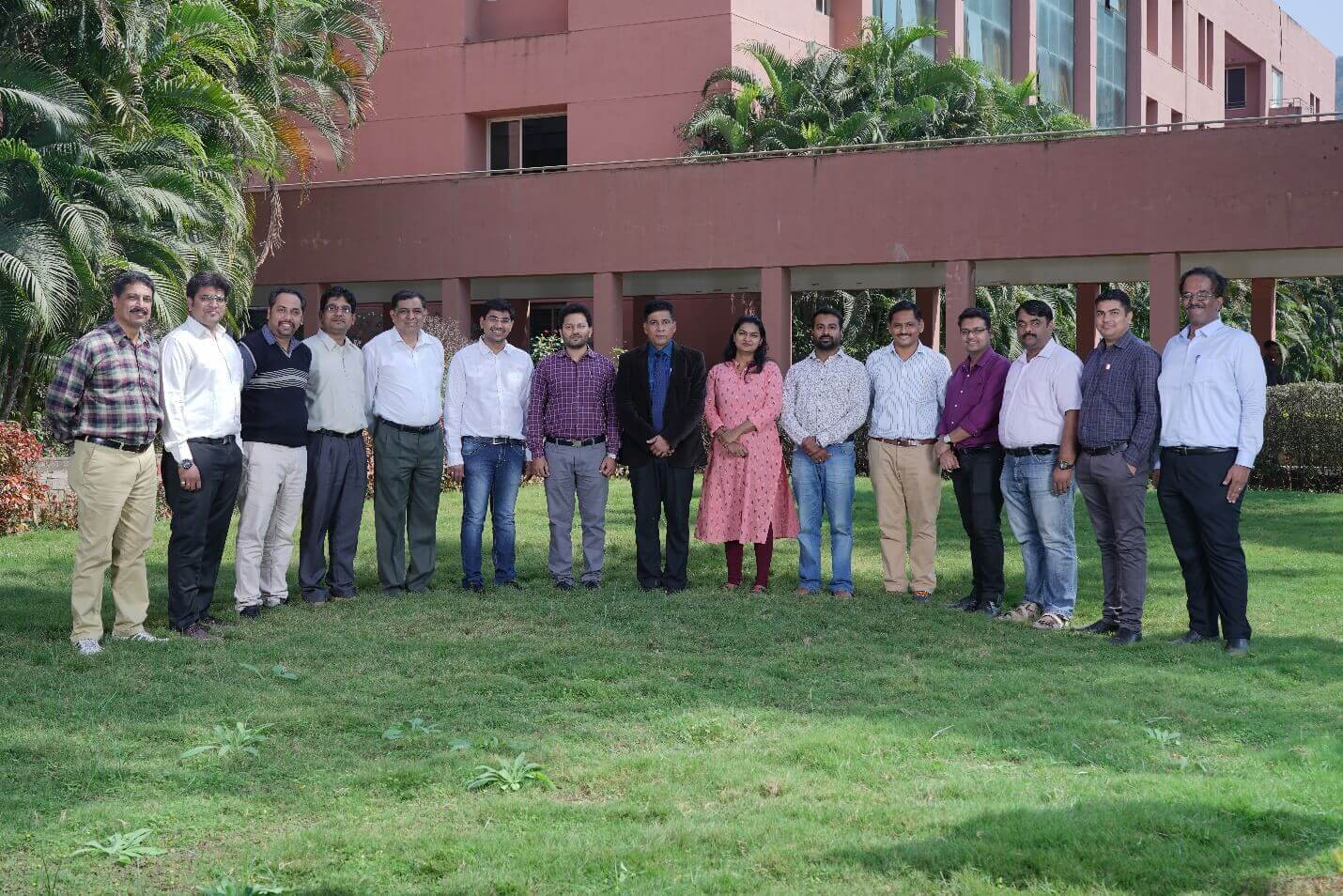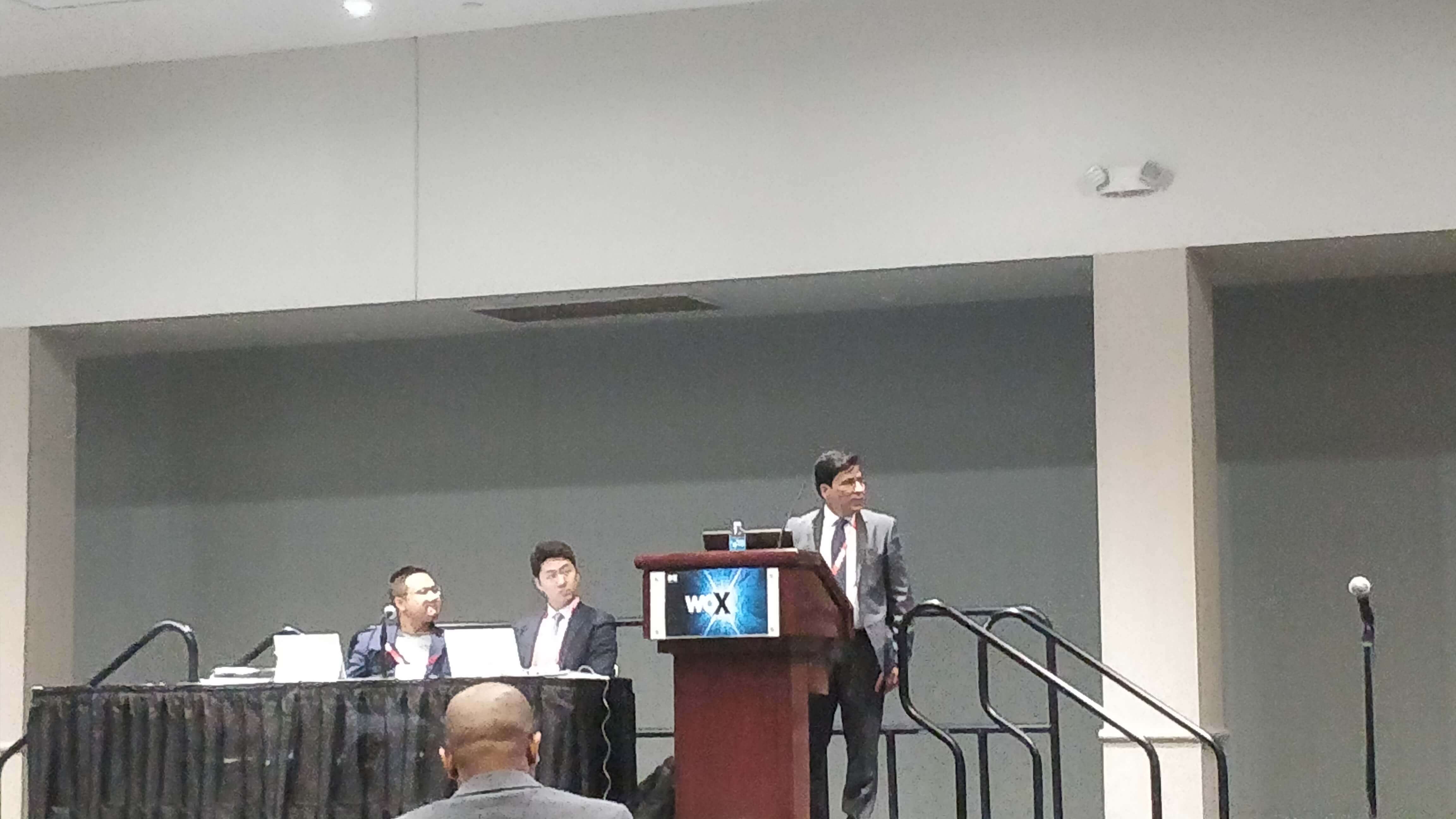 Detroit visit of HOD Dr. Anand Pandey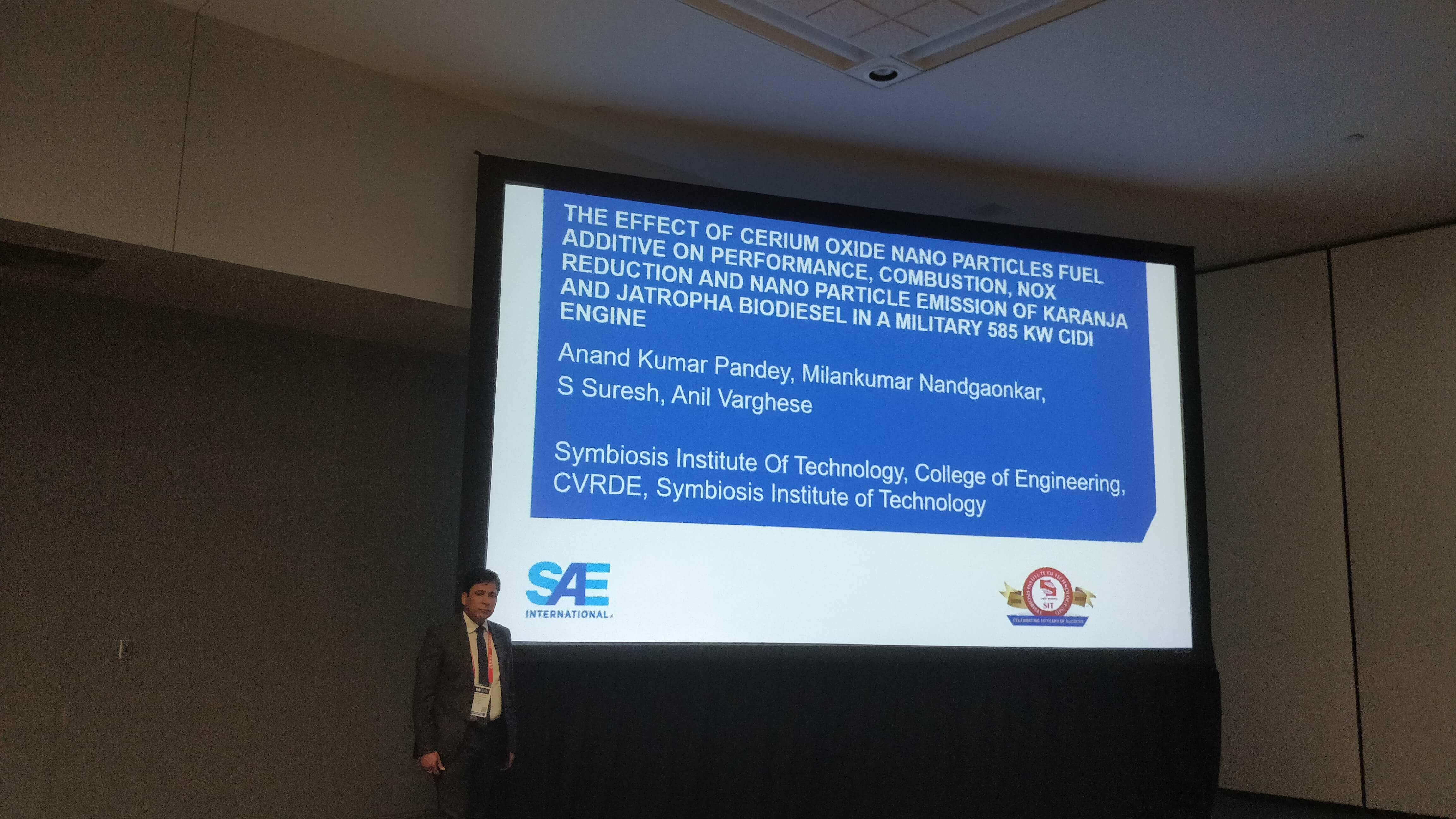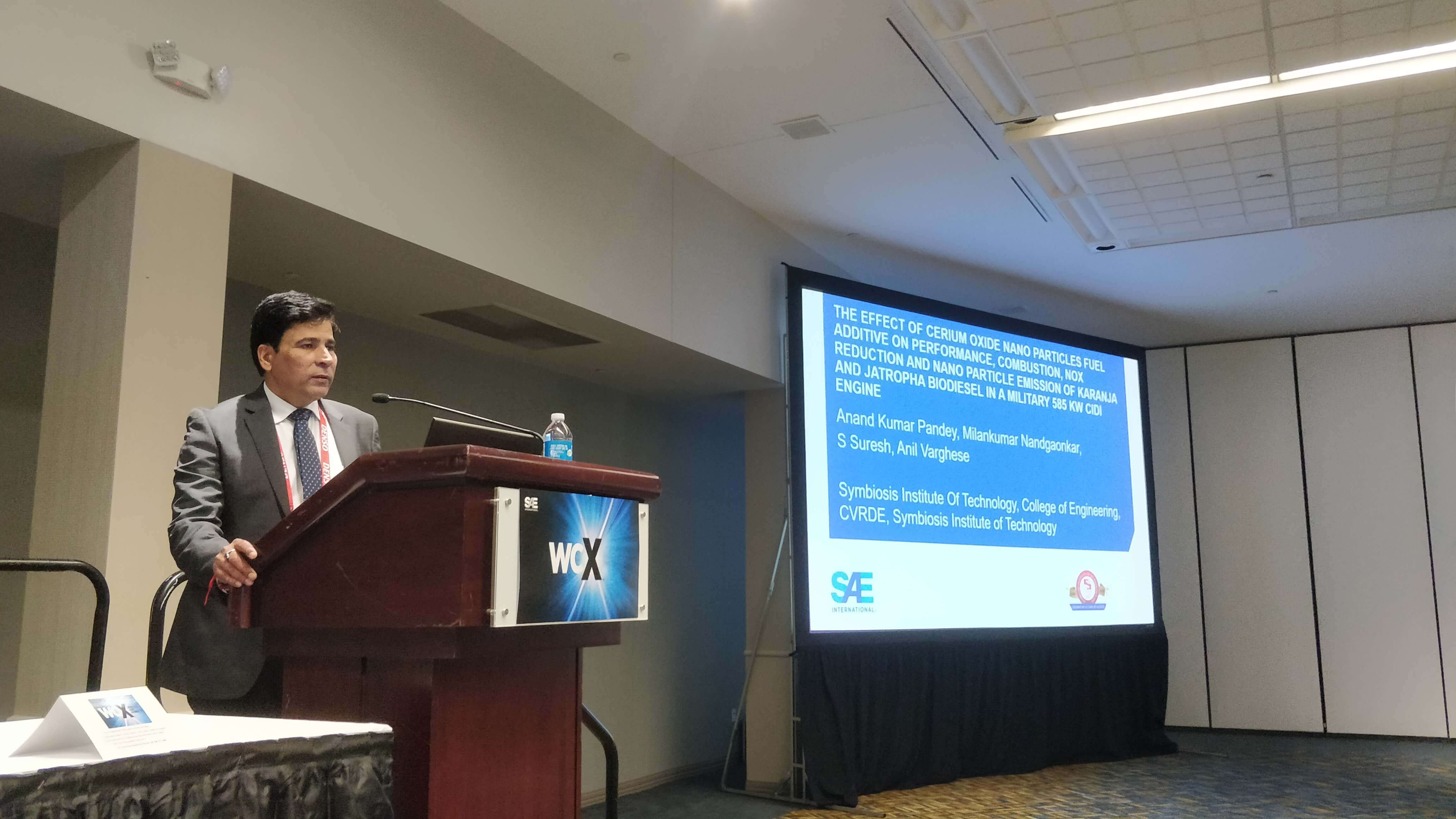 Industry connect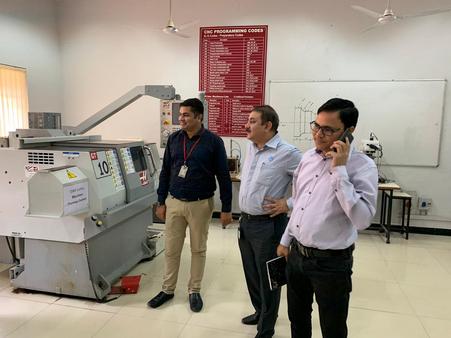 Prof. Ravi Sekhar organized an interaction with Volkswagen wherein Mr. Amit Goel and Mr. Sumit Koul, AGMs Body Shop Maintenance and Assembly Planning, visited SIT on 30th Dec 2019.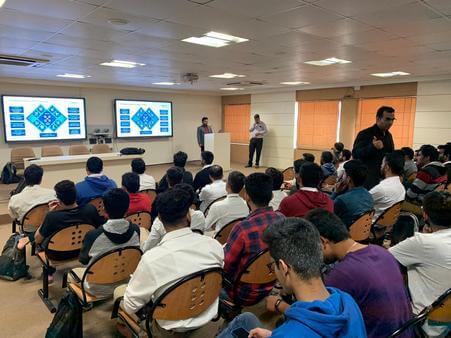 Dr. Anand Pandey (Head, Mech. Deptt.) organized a workshop by Siemens PLM on 'Additive Manufacturing and Technomatics on 16 Jan, 2020
---
Webinars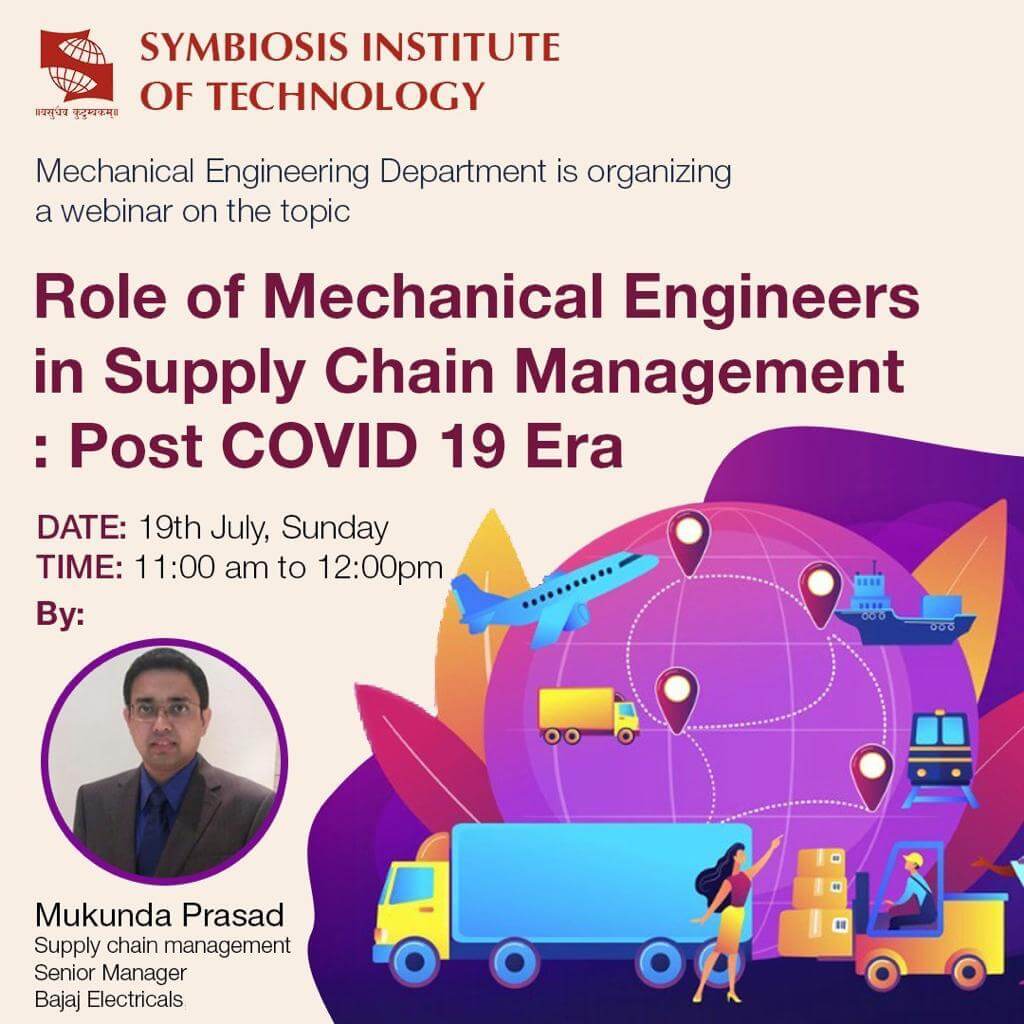 Webinar on Role of Mechanical Engg.s in Supply Chain Management by Mr. Mukunda Prasad, Blue Star India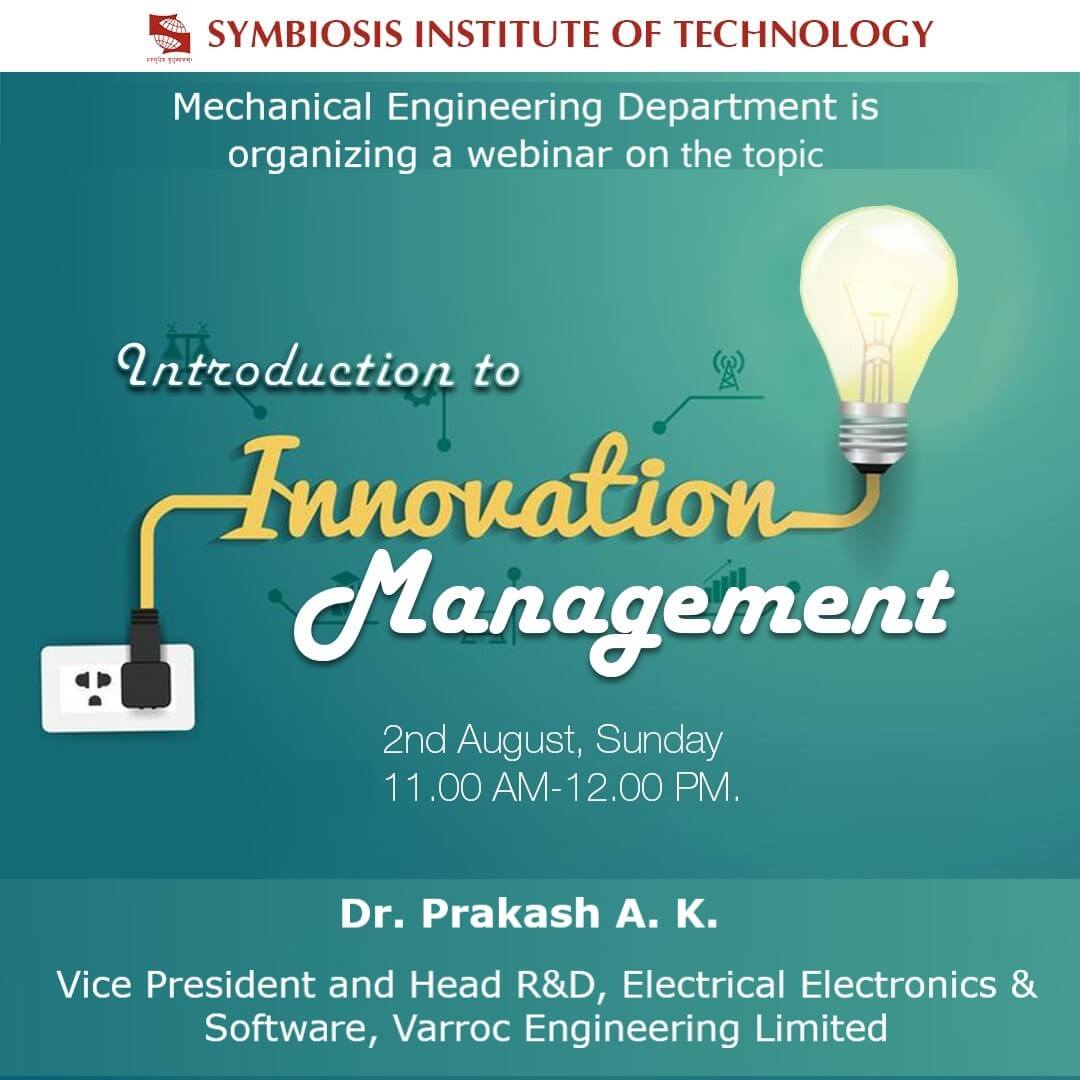 Webinar on Innovation Management by Dr. Prakash, Varroc Engineering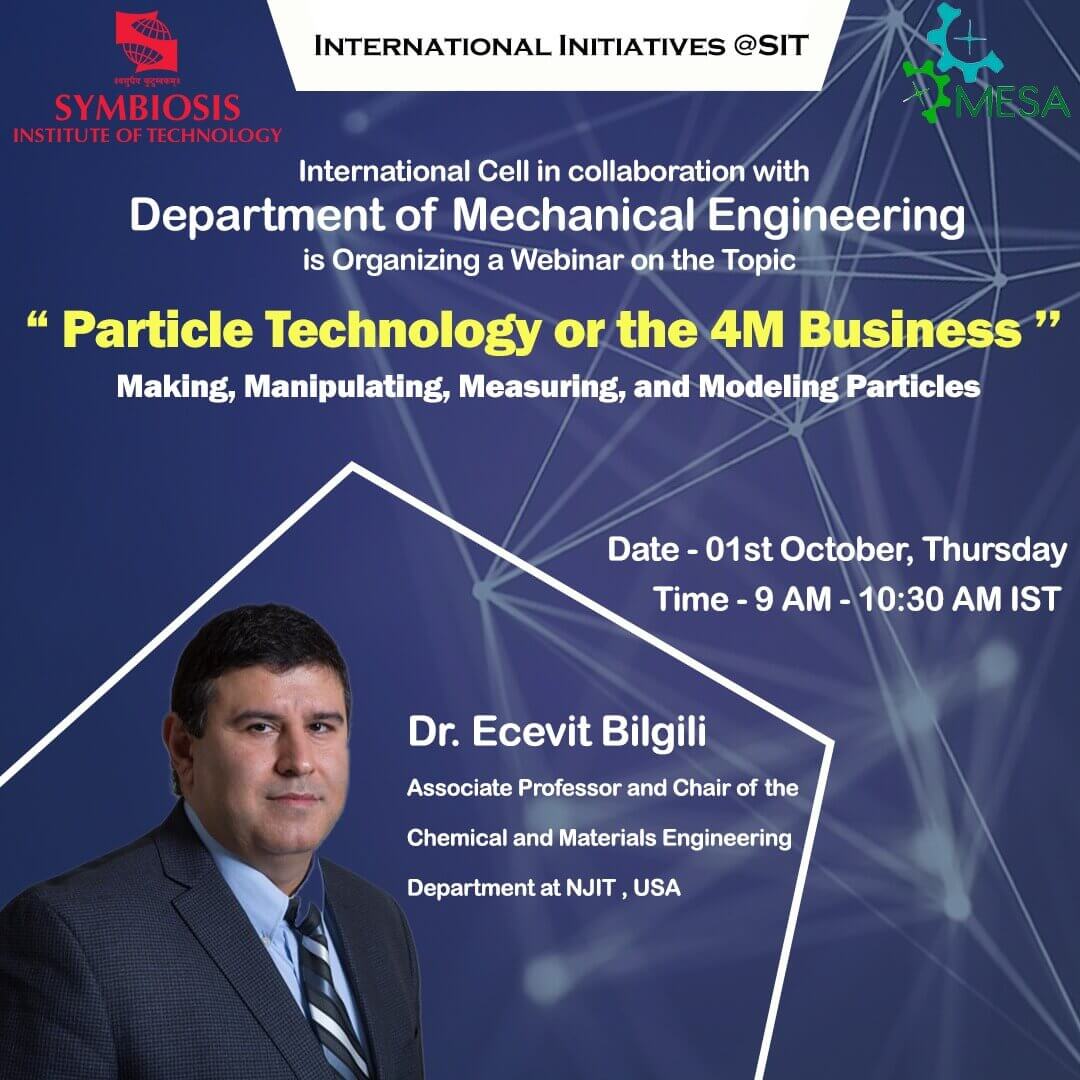 Webinar on Particle Technology by Dr. Ecevit Bilgili, New Jersey Institute of Technology, USA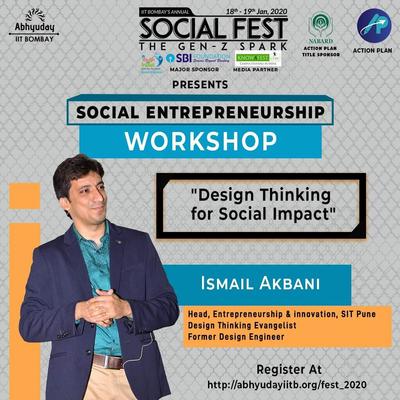 Prof. Ismail Akbani conducted a hands-on workshop at IIT Bombay Campus on "Design Thinking for Social Impact" for Social Entrepreneurs on 16 Jan 2020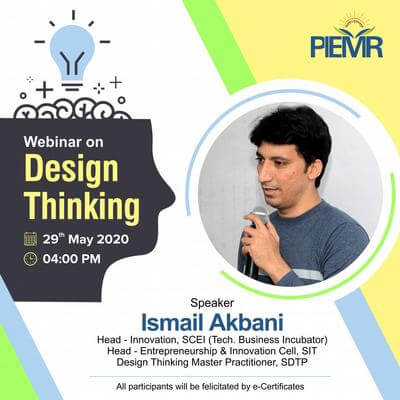 Prof. Ismail Akbani conducted a 2 hr webinar on design thinking for Prestige Institute of Engg., Mgmt. & Research , Indore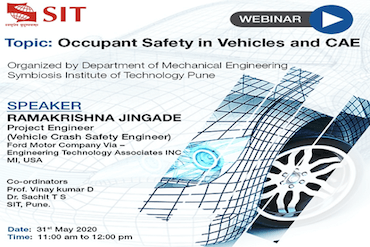 Prof. Vinay Kumar D. and Dr. Sachit T. S organized a webinar on 'Occupant Safety in Vehicles and CAE', by Mr. Ramakrishna Jingade, Vehicle Crash Safety Engineer, Ford Motor, USA. The webinar covered on various aspects of occupant safety related principles, standards and analyses.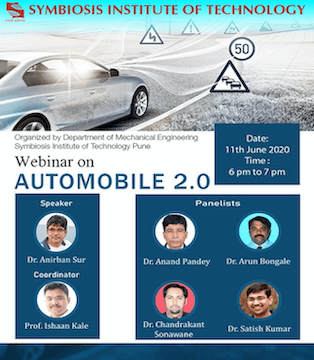 Mechanical Engineering Depatment organized a webinar on 'Automotive 2.0': hosted by Dr. Arun Bongale, lecture by Dr. Anirban Sur and panel discussions by Dr. Anand Pandey, Dr. Chandrakant Sonawane and Dr. Satish Kumar.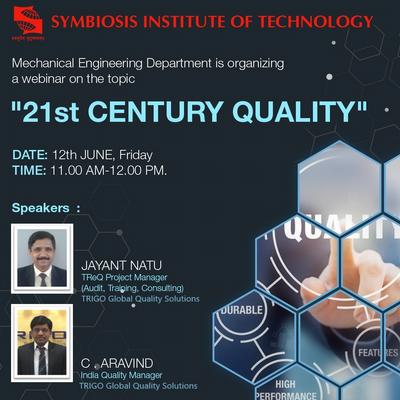 Prof. Ravi Sekhar, Prof. Vinay Kumar D. and Dr. Sachit T. S. organized a webinar on '21st Century Quality', by Mr. C. Aravind and Mr. Jayant Natu, Trigo. The webinar dealt with quality concepts, standards and procedures like ISO, TQM, TPM and Six Sigma.
---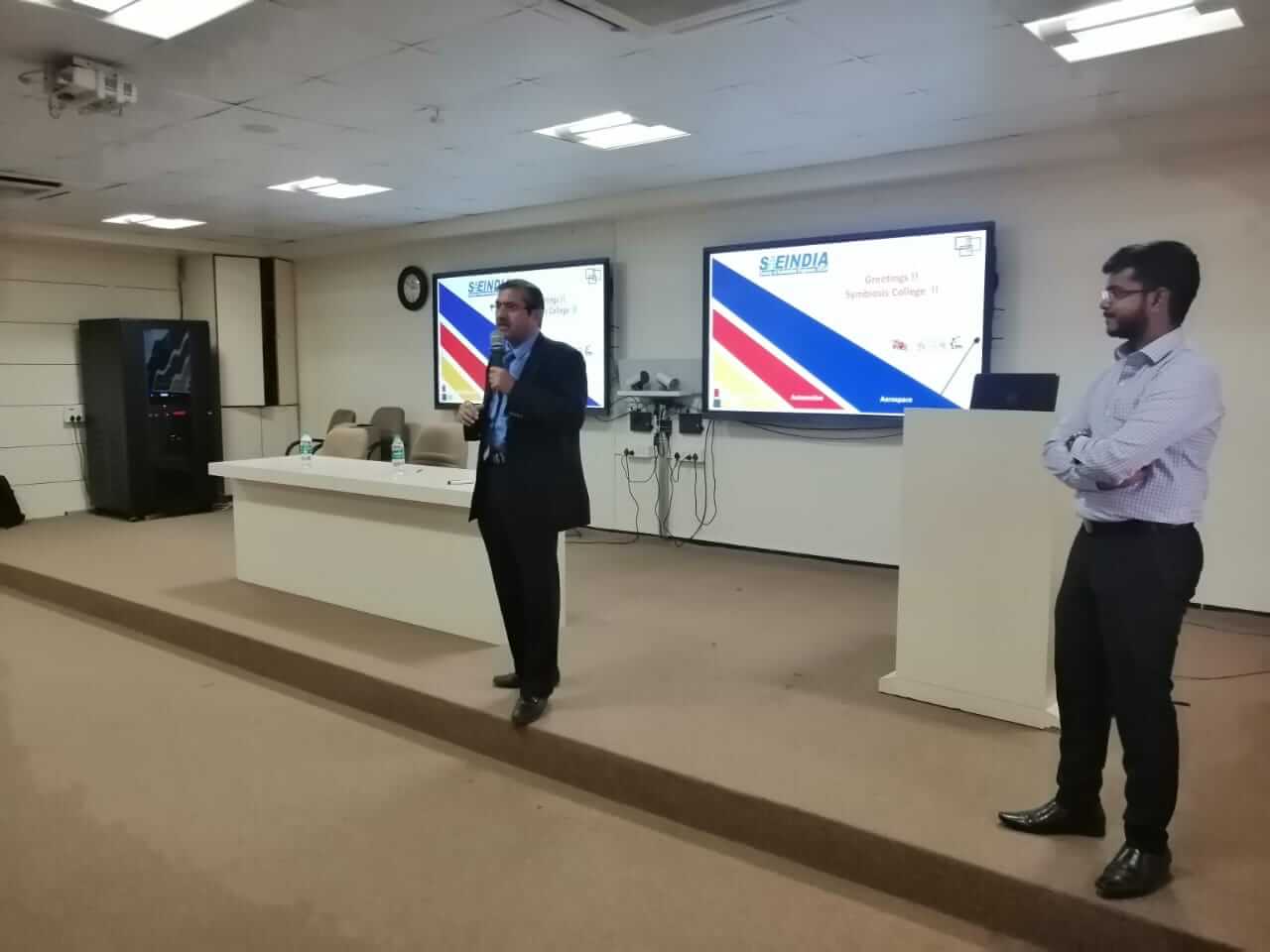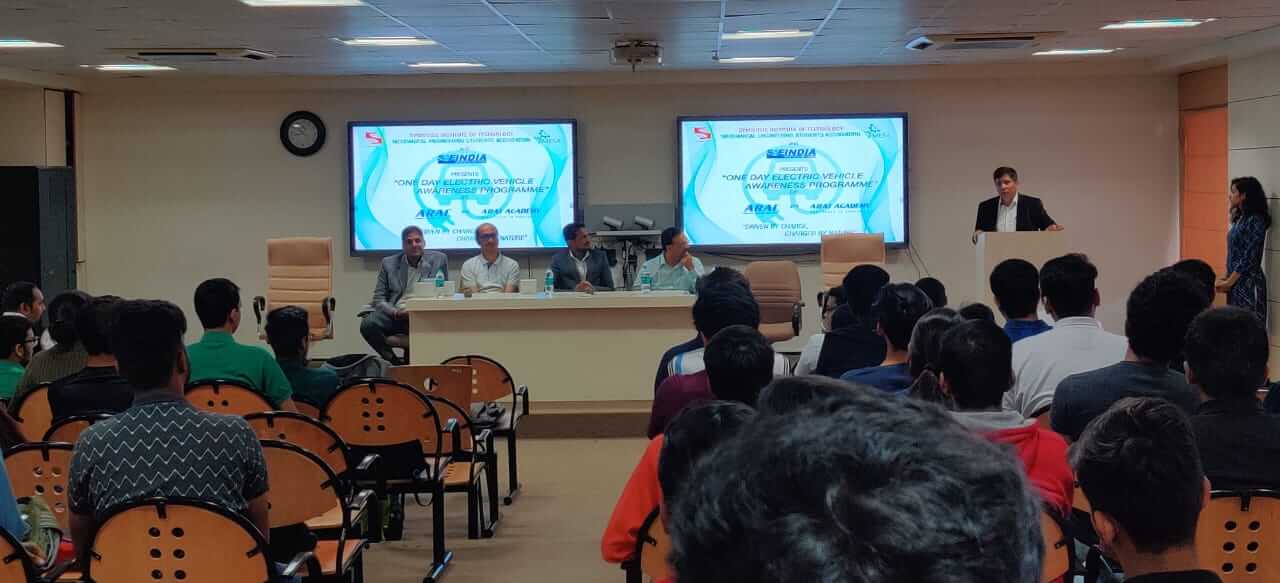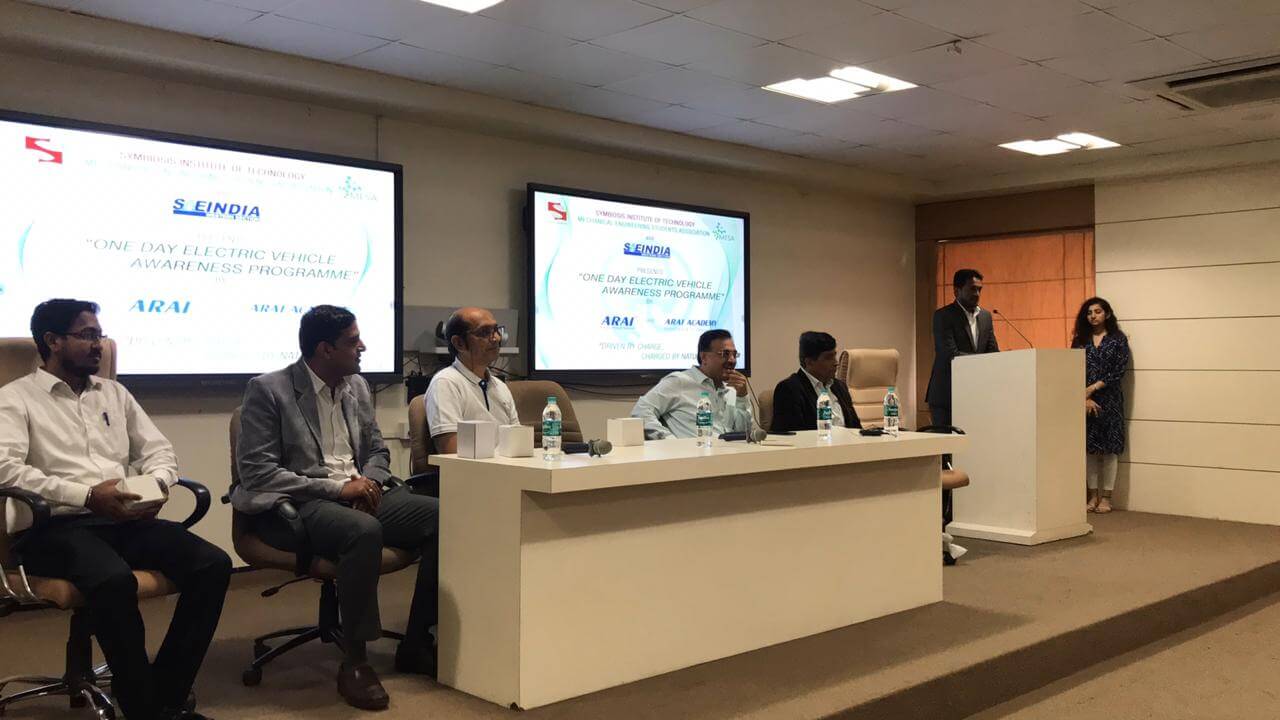 One day Electric Vehicle Awareness Workshop was conducted by ARAI (Automotive Research Association of India) in collaboration with MESA (Mechanical Engineering Students Association), SIT on 14th February, 2020
PROGRAM OUTCOMES (PO)
Engineering Graduates will be able to:
Engineering knowledge: Apply the knowledge of mathematics, science, engineering fundamentals, and an engineering specialization to the solution of complex engineering problems.
Problem analysis: Identify, formulate, review research literature, and analyze complex engineering problems reaching substantiated conclusions using first principles of mathematics, natural sciences, and engineering sciences.
Design/development of solutions: Design solutions for complex engineering problems and design system components or processes that meet the specified needs with appropriate consideration for the public health and safety, and the cultural, societal, and environmental considerations.
Conduct investigations of complex problems: Use research-based knowledge and research methods including design of experiments, analysis and interpretation of data, and synthesis of the information to provide valid conclusions.
Modern tool usage: Create, select, and apply appropriate techniques, resources, and modern engineering and IT tools including prediction and modeling to complex engineering activities with an understanding of the limitations.
The engineer and society: Apply reasoning informed by the contextual knowledge to assess societal, health, safety, legal and cultural issues and the consequent responsibilities relevant to the professional engineering practice.
Environment and sustainability: Understand the impact of the professional engineering solutions in societal and environmental contexts, and demonstrate the knowledge of, and need for sustainable development.
Ethics: Apply ethical principles and commit to professional ethics and responsibilities and norms of the engineering practice.
Individual and team work: Function effectively as an individual, and as a member or leader in diverse teams, and in multidisciplinary settings.
Communication: Communicate effectively on complex engineering activities with the engineering community and with society at large, such as, being able to comprehend and write effective reports and design documentation, make effective presentations, and give and receive clear instructions.
Project management and finance: Demonstrate knowledge and understanding of the engineering and management principles and apply these to one's own work, as a member and leader in a team, to manage projects and in multidisciplinary environments.
Life-long learning: Recognize the need for, and have the preparation and ability to engage in independent and life-long learning in the broadest context of technological change.
PROGRAM SPECIFIC OUTCOMES (PSOs)
PSO 1: Create socially relevant systems: Create creative, innovative and socially relevant systems which are using knowledge and application of mechanical engineering components

PSO 2: Cutting edge areas: Acquaint with the contemporary trends in industry and use knowledge of advance tools and techniques for research and development in cutting edge areas