Academics
M.Tech (Electronics & Telecommunication)
Admissions to this programme will not be offered from the AY 2021-22
M.Tech (Electronics & Telecommunication)
Overview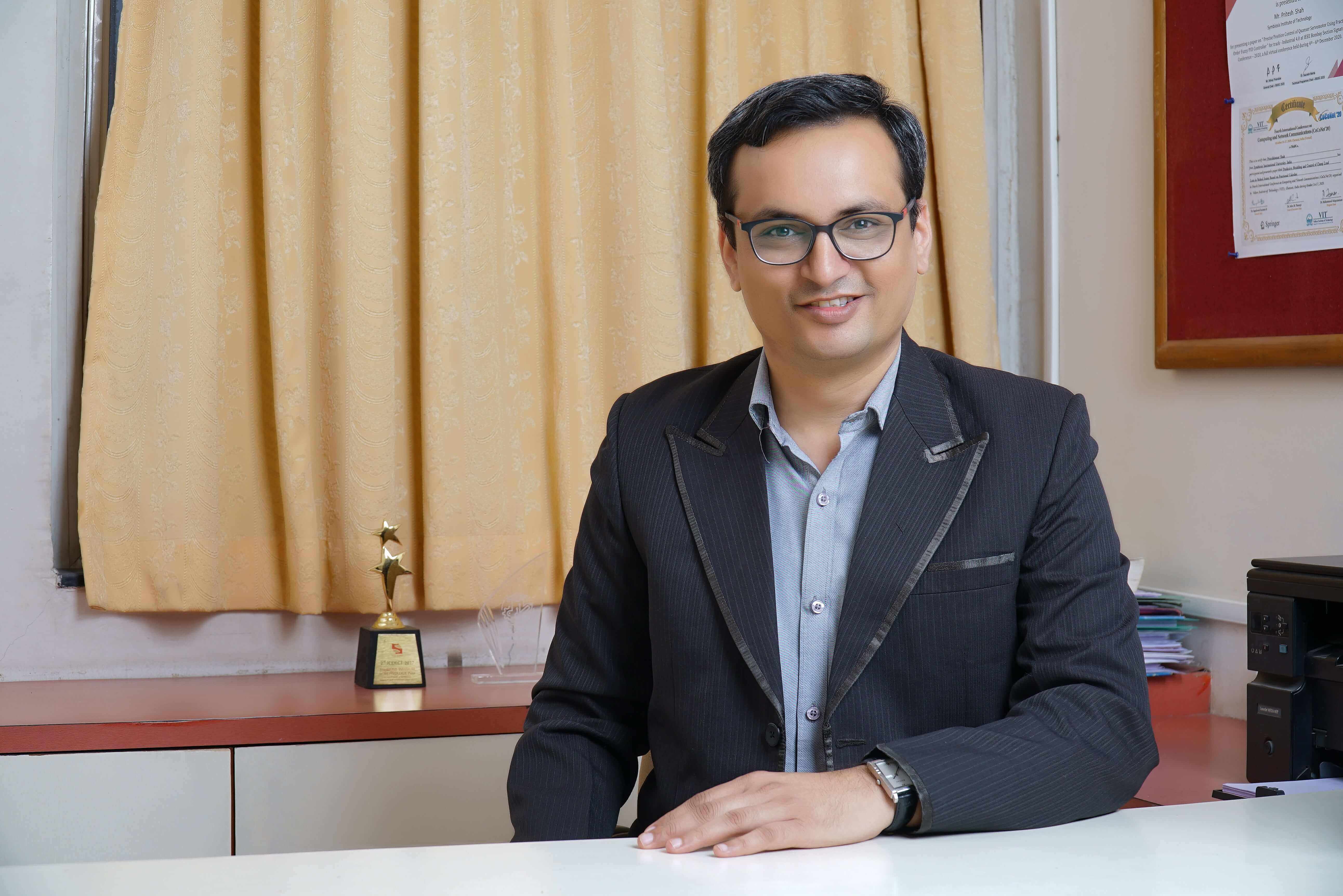 Dr. Pritesh Shah -
Ph.D.(COEP, Pune), Associate Professor,
In-charge Head of E&TC Department
The Department has over a strength of over 500 students enrolled in its Undergraduate, Post-Graduate and Ph.D programmes. 
Department's ongoing research and consultancy: The faculty of the Department along with their JRFs are involved in research in areas such as communications, control systems, signal processing ,image processing embedded systems , IOT, and several allied areas.
MoU's and patents: The Institute has recently signed MOUs with companies such as SparkMinda and KPIT to collaborate both in the field of academics and research. Faculty of the Department are actively involved in R&D activities and have developed products and ideas which are in various stages of the patent process.
The Laboratories in the Department: 
The Department has state of the labs in all areas of Electronics and Telecommunication Engineering, both Hardware as well as Software. The labs are
VLSI Lab
Embedded Systems Lab
Digital Signal Processing Lab
Instrumentation Lab
Communication Lab
BEEE Lab
Product Design Lab
Digital Electronics Lab (Microprocessor lab)
Electronic Devices & Circuit Lab
Electrical Machines Lab
Printed Circuit Board (PCB) Lab
The Department also has a Solar Photo Voltaic research lab.
Every year students carry out the final year projects in collaboration with industries. This list includes  organisations such as ARAI, DRDO, Whirlpool, KPIT etc. 
M.Tech (Electronics and Tele-Communication Engineering)
Duration: Two years
Intake: 18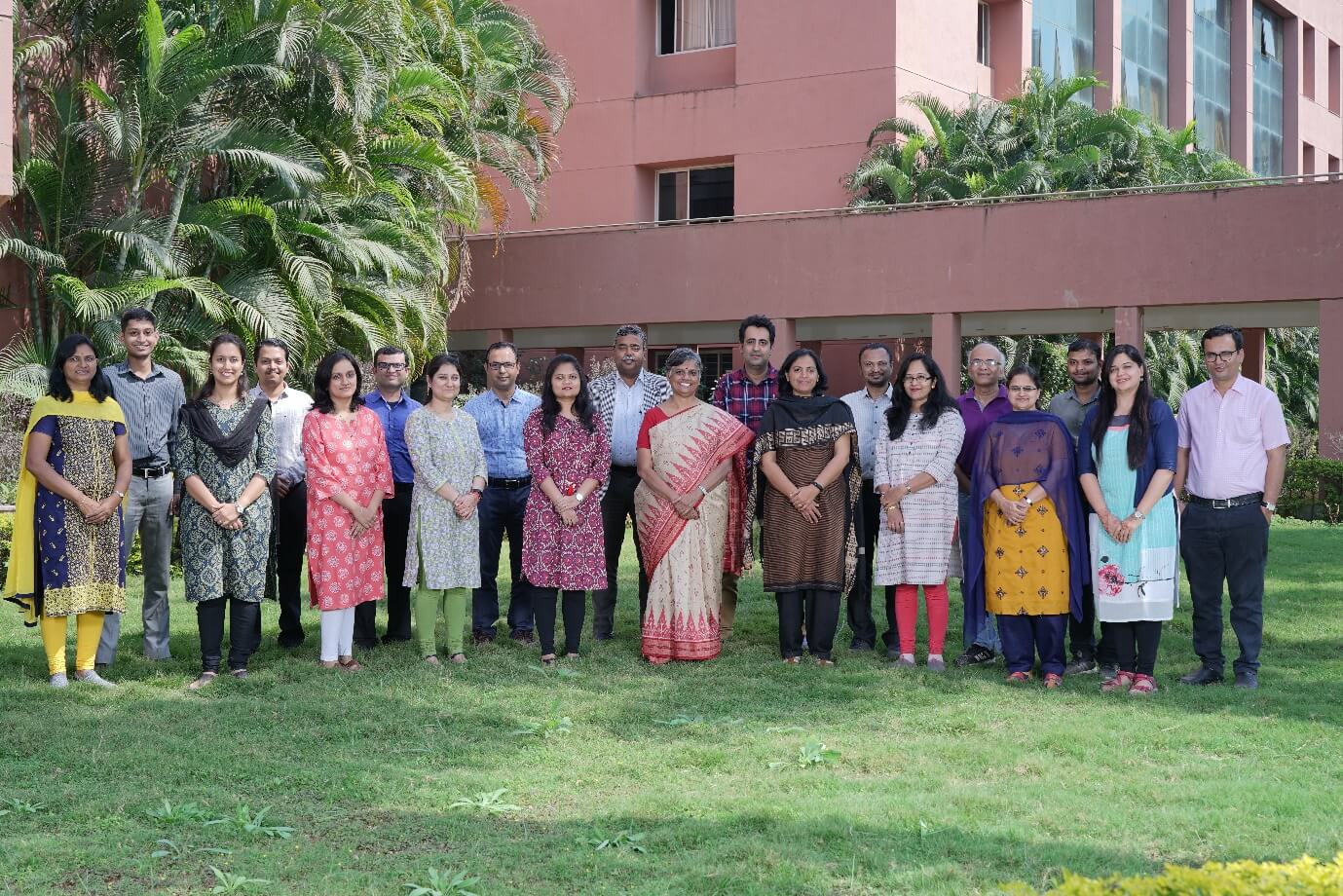 Eligibility
Programme / Course Structure
Orientation and Pedagogy
a) Method of Instruction
M.Tech programmes have been designed to transform the students into competent professionals. The institute employs a very effective and interactive teaching-learning process using most recent teaching aids including multimedia. The curriculum has been developed considering the present and future needs of industry and higher education. Teachers prepare detailed presentations, lab manuals and course files to ensure the effectiveness of teaching-learning process. A salient feature of the curriculum is an Internship semester, totally devoted to carrying out projects in the industry. Students of all post graduate programmes spend an entire semester in industry, other organizations, renowned institutions and universities, both in India and abroad, as part of their curriculum. They are encouraged to undertake projects in various areas of the industry to augment their theoretical learning. The emphasis during the Internship is on exposing the students to real life problems in their chosen field of work and their solutions, using a systematic and logical approach employing latest tools, techniques and technologies. The Institute is making a conscious effort to shift from the traditional classroom teaching learning process to a problem based, project-based and scenario based teaching learning process. Students are given projects or problem statements right in the beginning of the semester and they undertake these projects either in groups or individually, depending on the nature of the project, and are guided by the subject teacher. Large, inter-disciplinary projects are also given and encouraged. For M. Tech courses, emphasis is given on the practical know-how and application of the subject matter and special emphasis is given on problem solving and self-learning.
b) Learning Beyond Classrooms
Students participate in technical fests, present papers in conferences and also undertake projects in Industry during internship to augment their classroom learning with learning outside the classrooms.
c) Industry Interface
It is necessary to give students an insight into the practical aspects of theory taught in the institute. The institute, right from its inception, has ensured industrial participation in curriculum development, guest lectures by experts from Industry, student trainings and internships. In addition to these, several industrial visits are also arranged for students in order to give them an exposure on the practical solutions and industrial environment.
d) Research and Development
SIU started Ph.D. programme in Engineering from the academic year 2010-2011. Presently 90 research scholars are pursuing their research from Faculty of Engineering. Research equipment and facilities have been established at SIT to carry out high quality basic and applied research. Faculty members send proposals to funding agencies for sponsored R&D projects in emerging areas of research. They also have a large number of publications in refereed journals and are actively engaged in publications. M.Tech students also get an opportunity to work on some sub- areas of larger research problems as their M.Tech projects and thesis. The institute regularly augments necessary equipment and facilities in the identified research areas.
M.Tech (Electronics & Tele-Communication Engineering) (070143)
Program Outcomes:
GA1 PO1: Scholarship of Knowledge: Acquire in-depth knowledge of specific discipline or professional area, including wider and global perspective, with an ability to discriminate, evaluate, analyze and synthesize existing and new knowledge, and integration of the same for enhancement of knowledge
GA1 PO2: Critical Thinking: Analyze complex engineering problems critically, apply independent judgement for synthesizing information to make intellectual and/or creative advances for conducting research in a wider theoretical, practical and policy context.
GA1 PO3: Problem Solving: Think laterally and originally, conceptualize and solve engineering problems, evaluate a wide range of potential solutions for those problems and arrive at feasible, optimal solutions after considering public health and safety, cultural, societal and environmental factors in the core areas of expertise.
GA1 PO4: Research Skill: Extract information pertinent to unfamiliar problems through literature survey and experiments, apply appropriate research methodologies, techniques and tools, design, conduct experiments, analyze and interpret data, demonstrate higher order skill and view things in a broader perspective, contribute individually/in group(s) to the development of scientific/technological knowledge in one or more domains of engineering.
GA4 PO5: Usage of modern tools: Create, select, learn and apply appropriate techniques, resources, and modern engineering and IT tools, including prediction and modelling, to complex engineering activities with an understanding of the limitations.
GA2 PO6: Collaborative and Multidisciplinary work: Possess knowledge and understanding of group dynamics, recognize opportunities and contribute positively to collaborative-multidisciplinary scientific research, demonstrate a capacity for self-management and teamwork, decision-making based on open-mindedness, objectivity and rational analysis in order to achieve common goals and further the learning of themselves as well as others.
GA1 PO7: Project Management and Finance: Demonstrate knowledge and understanding of engineering and management principles and apply the same to one's own work, as a member and leader in a team, manage projects efficiently in respective disciplines and multidisciplinary environments after consideration of economic and financial factors.
GA2 PO8: Communication: Communicate with the engineering community, and with society at large, regarding complex engineering activities confidently and effectively, such as, being able to comprehend and write effective reports and design documentation by adhering to appropriate standards, make effective presentations, and give and receive clear instructions."
GA1 PO9: Life-long Learning:Recognise the need for and have the preparation and ability to engage in life-long learning independently, with a high level of enthusiasm and commitment to improve knowledge and competence continuously.
GA2 PO10: Ethical Practices and Social Responsibility: Acquire professional and intellectual integrity, professional code of conduct, ethics of research and scholarship, consideration of the impact of research outcomes on professional practices and an understanding of responsibility to contribute to the community for sustainable development of society.
GA4 PO11: Independent and Reflective Learning
Programme Specific Outcomes:
GA4 PSO1: Demonstrate proficiency in the use of specialized software for the analysis and design of electronic engineering systems.

GA2 PSO2 : Apply acquired knowledge to create socially relevant systems in allied fields such as VLSI and Embedded Systems, Instrumentation and Control, Biomedical Engineering, Advanced Communication Systems, Renewable Energy Systems, Robotics and Automation, and Computer Vision.