Academics
B.Tech (Electronics & Telecommunication)
B.Tech (Electronics & Telecommunication)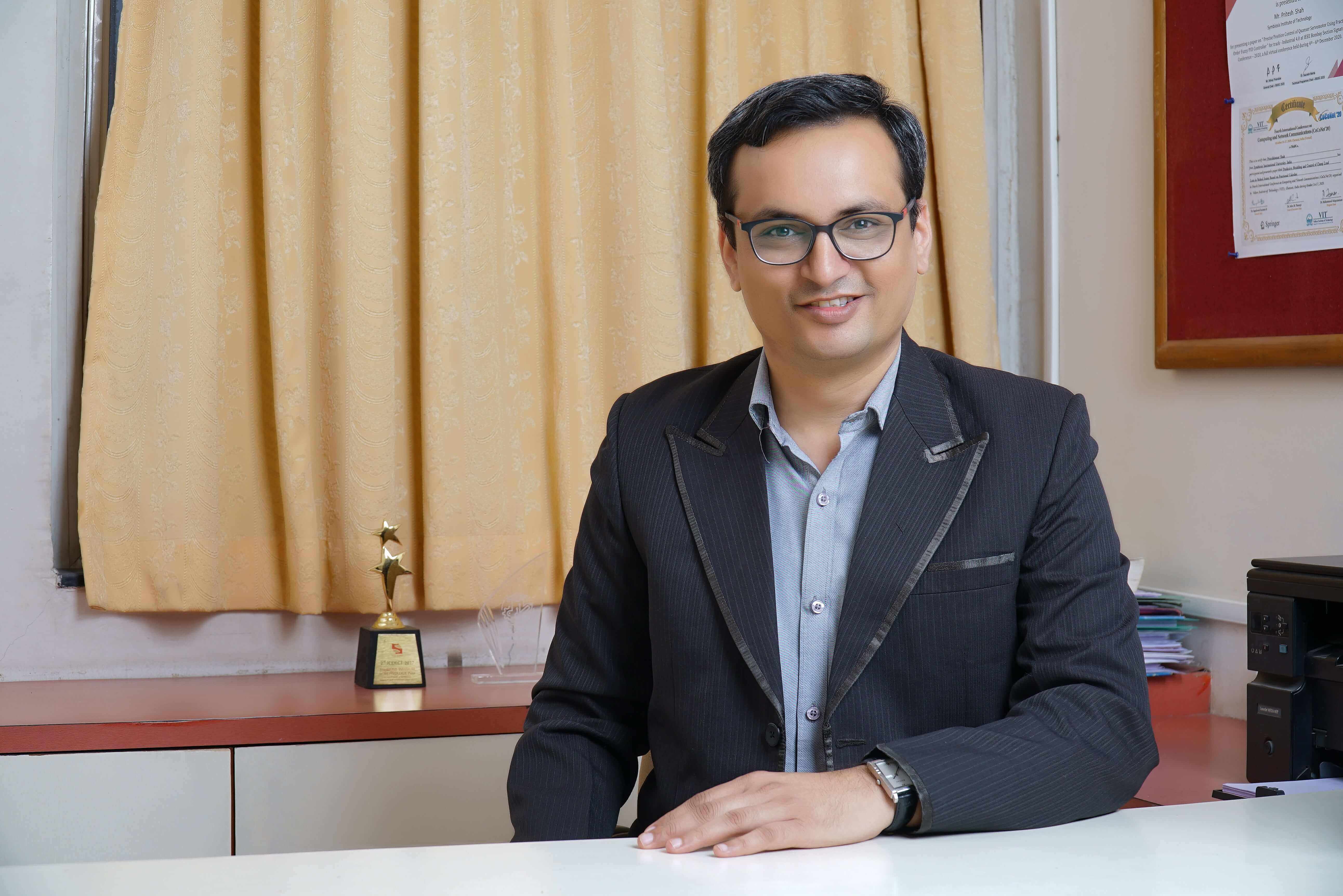 Dr. Pritesh Shah -
Ph.D.(COEP, Pune), Associate Professor,
In-charge Head of E&TC Department
Overview
The Department has over a strength of over 500 students enrolled in its Undergraduate, Post-Graduate and Ph.D. programmes. The department teaches core subjects of E&TC, offers a range of subjects as electives and facilitates industrial projects, all of which prepare the students for a career after their basic degree. Efforts are made to impart as much project-based learning as is feasible. Towards this, investments are made in an ongoing manner in having well equipped laboratories, software tools like MALTAB, SIMULINK, LABVIEW to name a few. The department has undertaken industry sponsored research and has started interactions with other universities and research groups in industry.
The department had dedicated faculty and staff who continuously engage in improving teaching methods and undergo faculty development programs and undertake research. The faculty of the Department along with their JRFs are involved in research in areas such as communications, control systems, signal processing, image processing embedded systems, IOT, and several allied areas.
Every year students carry out the final year projects in collaboration with industries. This list includes organisations such as ARAI, DRDO, Whirlpool, KPIT, Sparc Minda etc.
Along with the core degree, the Department of Electronics & Telecommunication also offers the following additional Honors in line with the industry's latest trends.
Embedded System

Signal Processing

Mechatronics and Automation

Optoeletronics & Communication

Bioelectronics Systems

Sustainable Energy Devices & Systems
Minor Specialisation (Offered by)
Artificial Intelligence and Machine learning (CS &IT)

Data Science (CS &IT)

Internet of things (CS &IT)

Smart Cities and Urban Analytics (Civil)

Automobile engineering with hybrid and autonomous technology (Mechanical)
Highlights of the Department:
Industry-led Flexi courses

Global Immersion program with renowned foreign universities

Opportunity to acquire a Diploma in Business Management from SIBM, Pune

Department-organized tech fests and hackathons

Mentor-Mentee system to facilitate the progress of the students

Academic Curricula benchmarked with International Universities

Industry-visits, guest lectures, seminars, and workshops by eminent researchers and industry practitioners

Semester industry internship

Tinker lab to inculcate creativity

Active student clubs and bodies

Project-based Learning

Multi-cultural and vibrant teaching environment
Department Laboratories:
VLSI Lab

Embedded Systems Lab

Digital Signal Processing Lab

Instrumentation Lab

Communication Lab

BEEE Lab

Product Design Lab

Digital Electronics Lab (Microprocessor lab)

Electronic Devices & Circuit Lab

Electrical Machines Lab

Printed Circuit Board (PCB) Lab

Solar Photo Voltaic Research Lab

Tinker Lab
Intake
B Tech Electronics & Telecommunication Program: 120
Lateral Entry: 12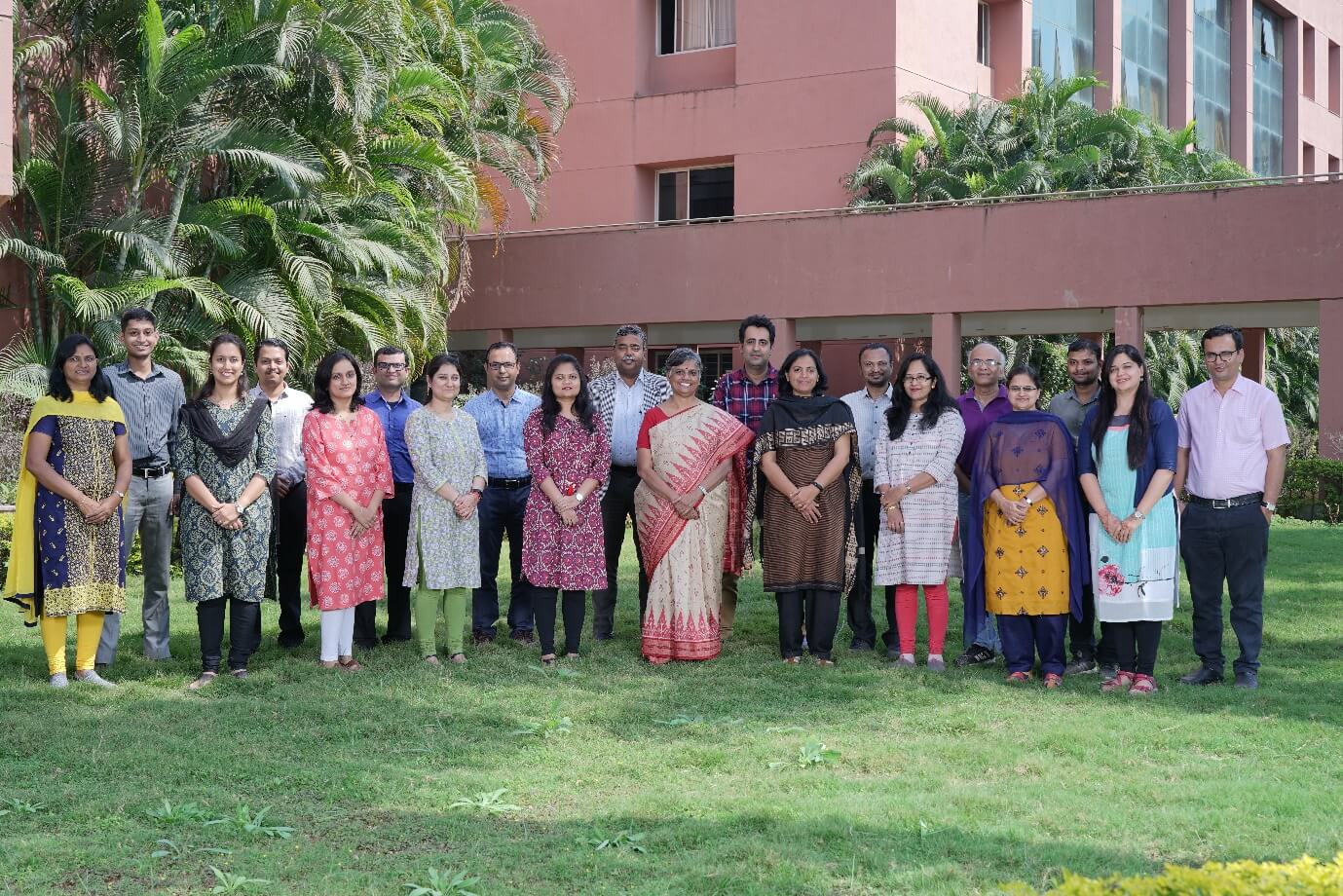 Programme / Course Structure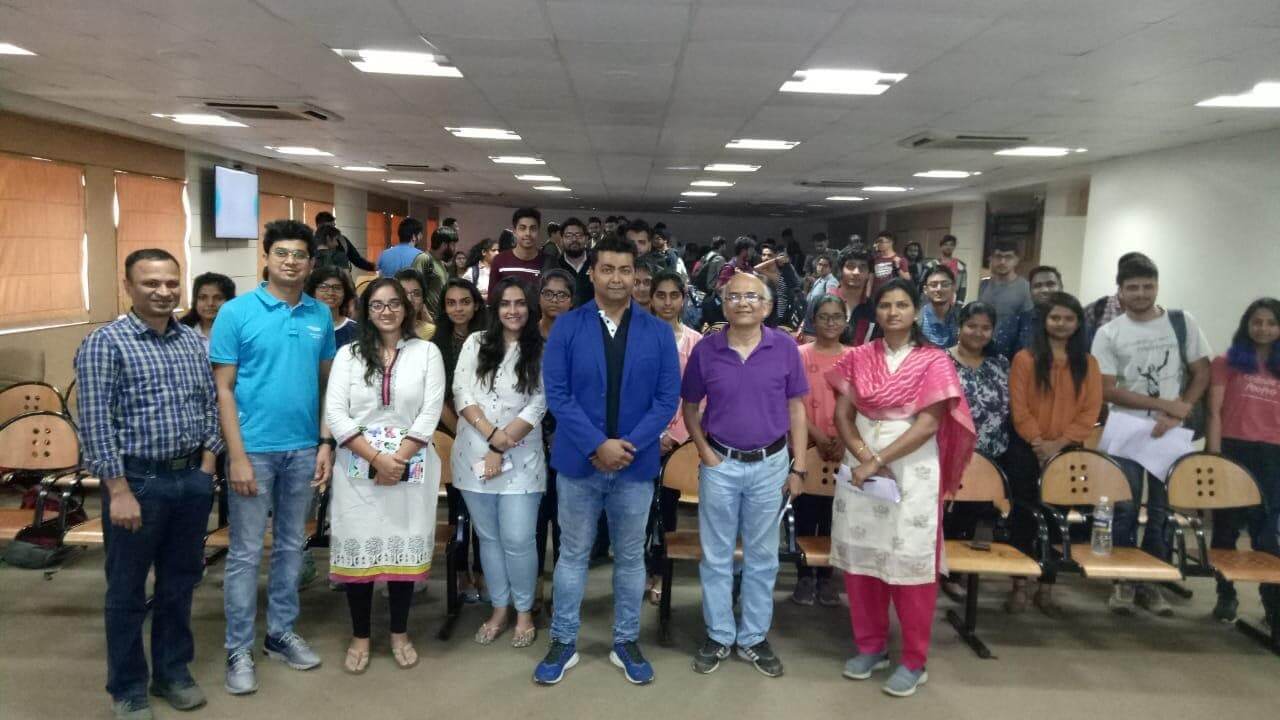 Guest Lecture by Mr Amitesh Ghatak , Deputy General Manager Global Technology Network and Operations Group , TCL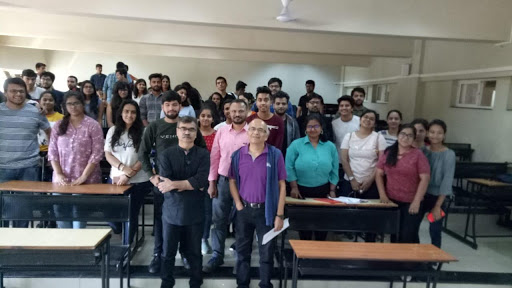 Guest Lecture by Mr Deepak Vyas , DGM TATA Communications Ltd.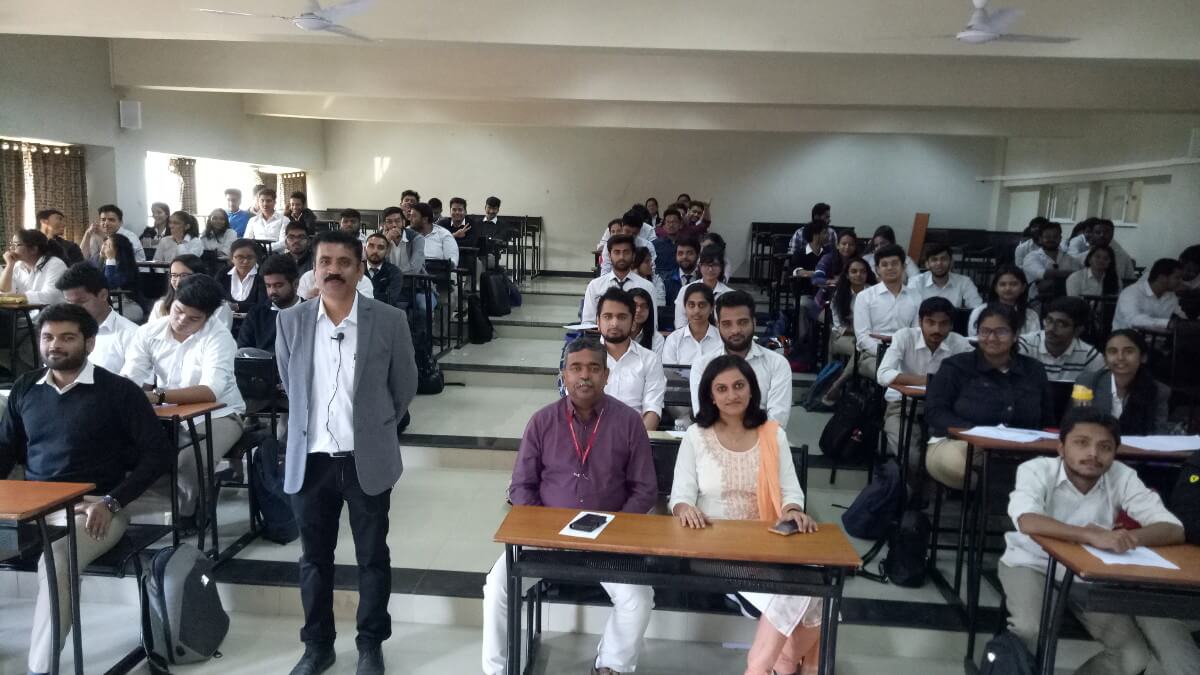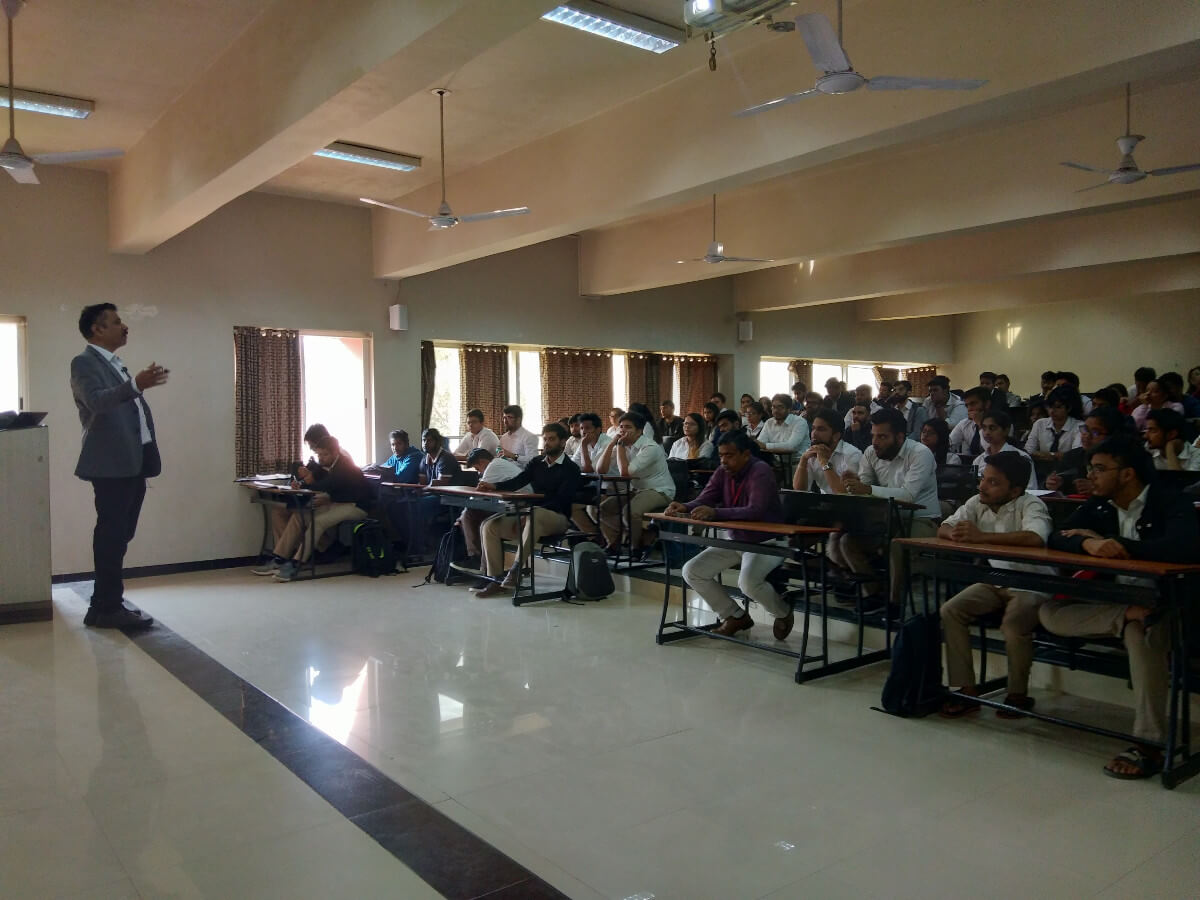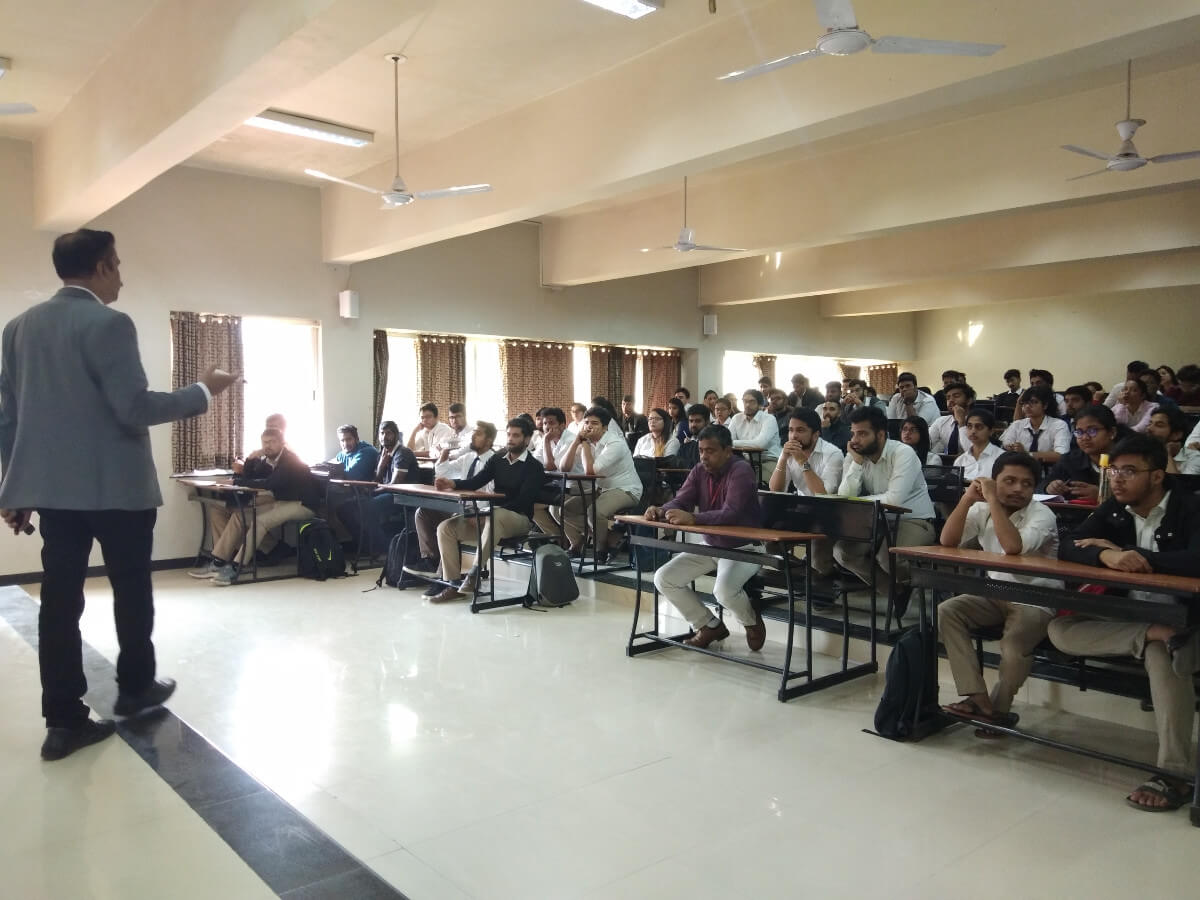 A Guest Lecture was conducted on 30th January for E&TC Engg . students by Dr Rahul Wargad, Asst. General Manager (IT- OSS /BSS), BSNL on the topic 'Evolution of Telecom Technologies'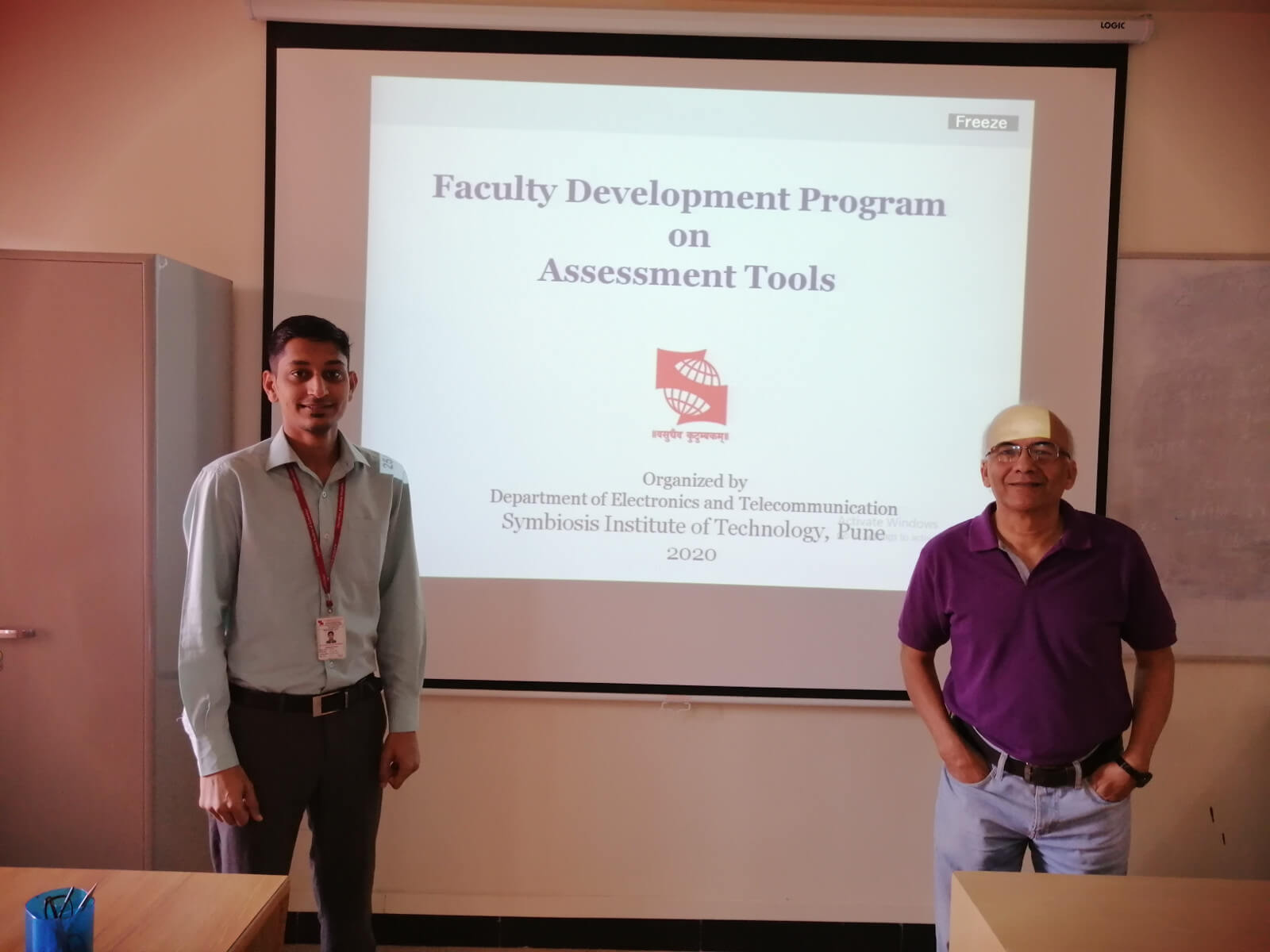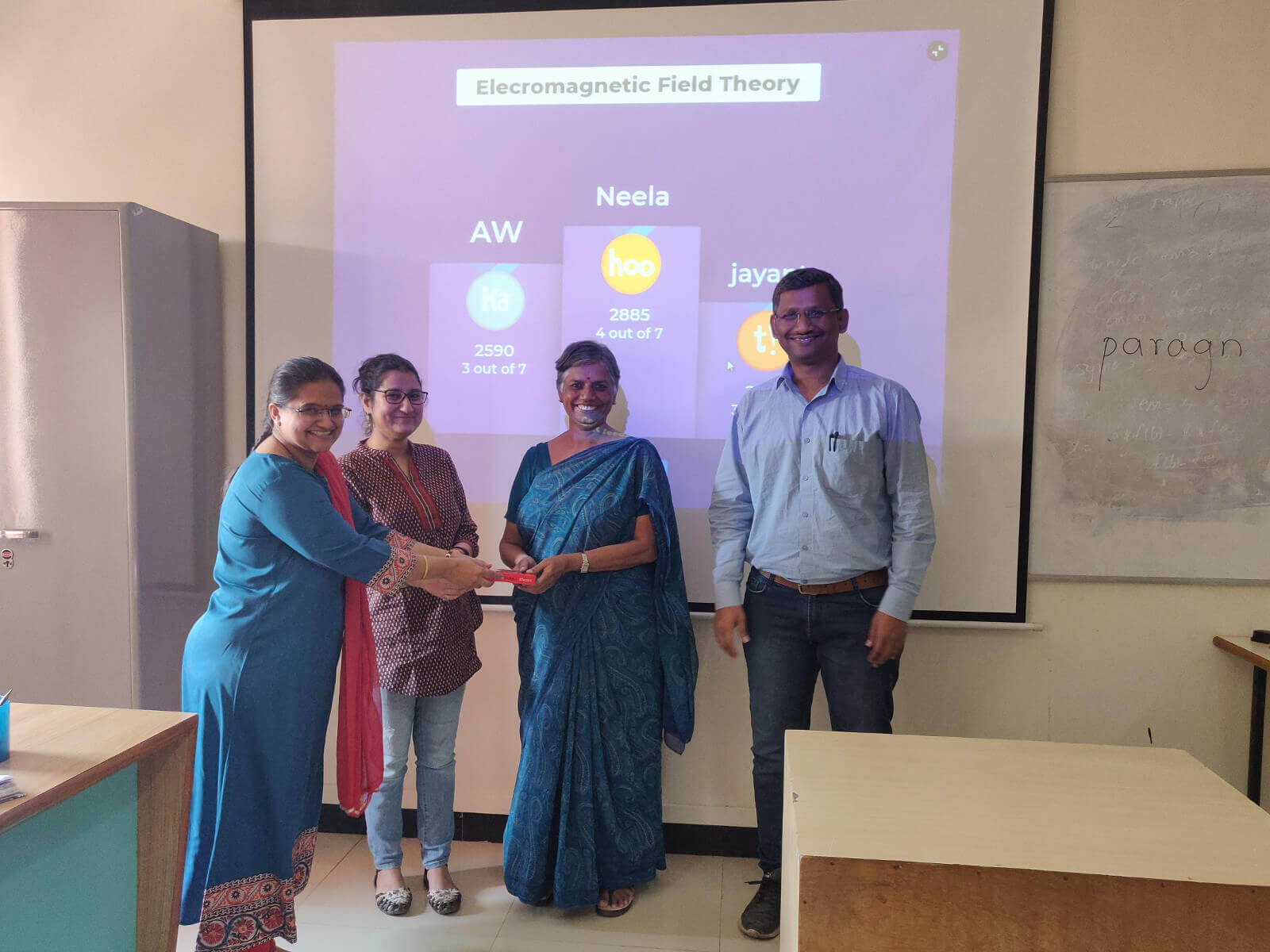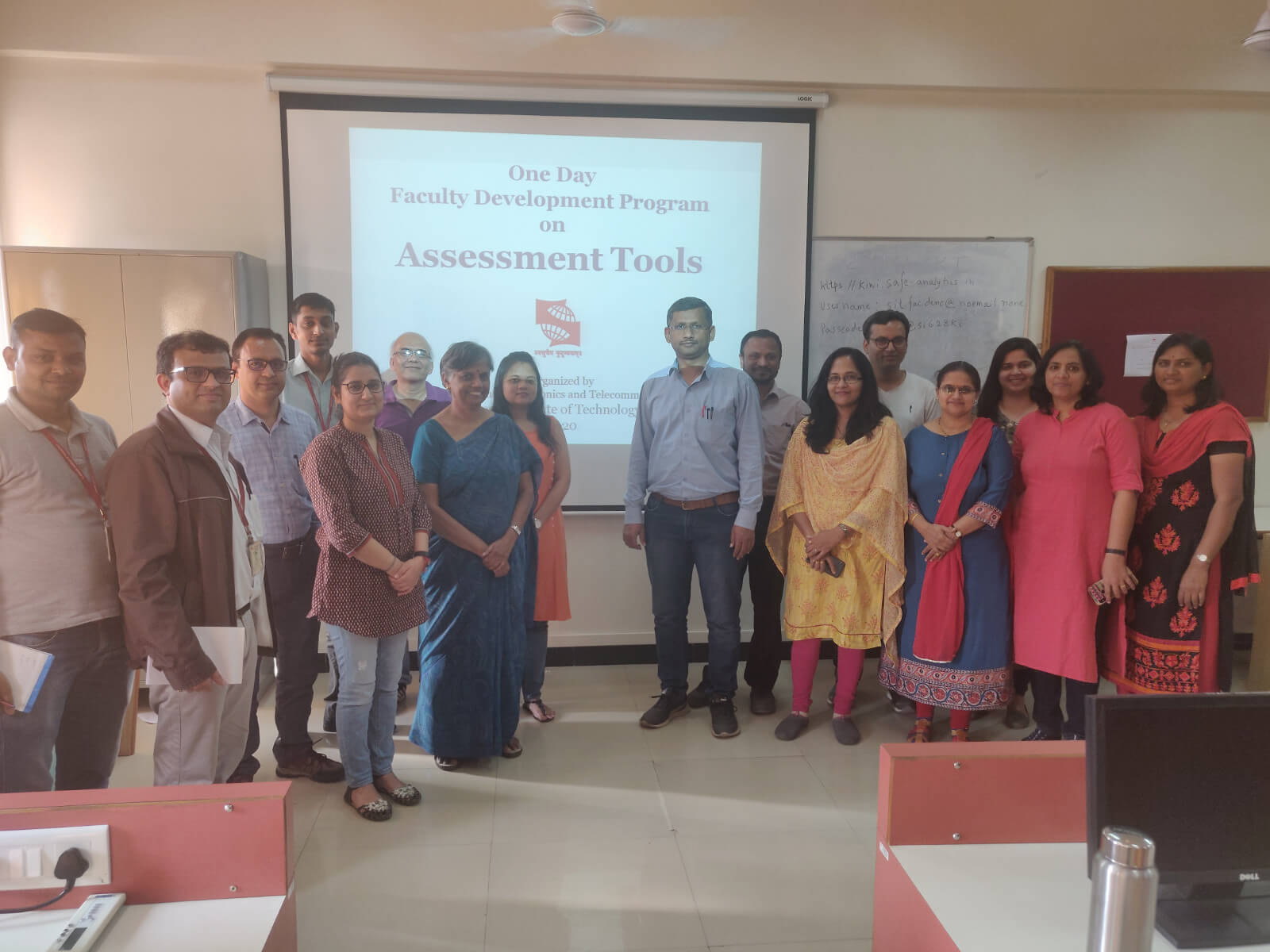 One Day Faculty Development Program on 'Assessment Tools' was conducted on 25th January 2020 for the Faculty of E&TC where a training on Kahoot and SAFE tools was given by Prof Shripad Deshpande and Prof Parag Narkhede.
PROGRAM OUTCOMEs (POs)
Engineering Graduates will be able to:
Engineering knowledge: Apply the knowledge of mathematics, science, engineering fundamentals, and an engineering specialization to the solution of complex engineering problems.
Problem analysis: Identify, formulate, review research literature, and analyze complex engineering problems reaching substantiated conclusions using first principles of mathematics, natural sciences, and engineering sciences.
Design/development of solutions: Design solutions for complex engineering problems and design system components or processes that meet the specified needs with appropriate consideration for the public health and safety, and the cultural, societal, and environmental considerations.
Conduct investigations of complex problems: Use research-based knowledge and research methods including design of experiments, analysis and interpretation of data, and synthesis of the information to provide valid conclusions.
Modern tool usage: Create, select, and apply appropriate techniques, resources, and modern engineering and IT tools including prediction and modelling to complex engineering activities with an understanding of the limitations.
The engineer and society: Apply reasoning informed by the contextual knowledge to assess societal, health, safety, legal and cultural issues and the consequent responsibilities relevant to the professional engineering practice.
Environment and sustainability: Understand the impact of the professional engineering solutions in societal and environmental contexts, and demonstrate the knowledge of, and need for sustainable development.
Ethics: Apply ethical principles and commit to professional ethics and responsibilities and norms of the engineering practice.
Individual and team work: Function effectively as an individual, and as a member or leader in diverse teams, and in multidisciplinary settings.
Communication: Communicate effectively on complex engineering activities with the engineering community and with society at large, such as, being able to comprehend and write effective reports and design documentation, make effective presentations, and give and receive clear instructions.
Project management and finance: Demonstrate knowledge and understanding of the engineering and management principles and apply these to one's own work, as a member and leader in a team, to manage projects and in multidisciplinary environments.
Life-long learning: Recognize the need for and have the preparation and ability to engage in independent and life-long learning in the broadest context of technological change.
Programme Specific Outcomes (PSOs)
PSO 1: Demonstrate proficiency in the use of specialized software for the analysis and design of electronic engineering systems.

PSO 2 : Apply acquired knowledge to create socially relevant systems in allied fields such as VLSI and Embedded Systems, Instrumentation and Control, Biomedical Engineering,